Norman Rockwell's The Connoisseur (1962)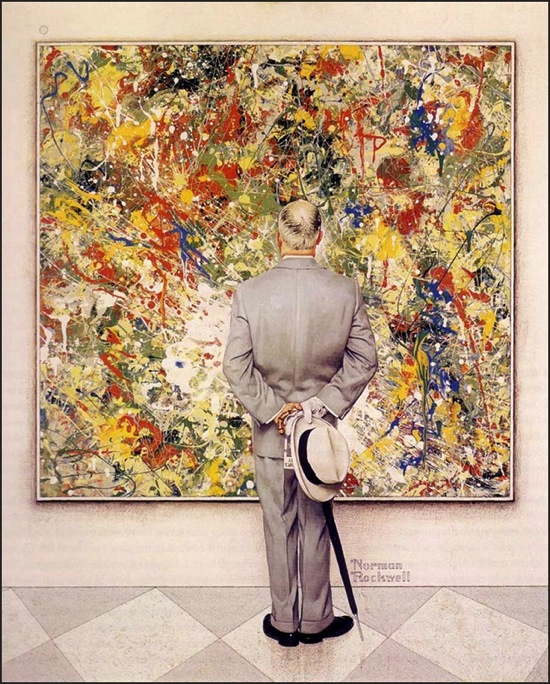 The above piece, perhaps the greatest possible indictment against
Abstract Expressionism
ever imagined, is referenced in
Steve Sailer
's post on "the triumph of American art during the early Cold War years over stodgy Moscow-approved socialist realism as fashion" —
Abstract Expressionism and the CIA
.
Noting that the "imperial art was depersonalized (an asset in the global twilight struggle for the allegiance of peoples who all looked different), cool, enigmatic," Mr. Sailer says, "Rather than overpower the spectator, it undermined the viewer's self-confidence (as in Norman Rockwell's genial
The Connoisseur
)."
Was the great
Norman Rockwell
, then, unwittingly or not (not that it matters), an old school American anti-imperialist,
à la
Mark Twain
? I'd like to think so, but as Mr. Sailer's first commenter says, "This is just weird." Whatever the case, it's every bit as great a parody as is the
Circle Jerks
'
American Heavy Metal Weekend
.
Labels: America the Beautiful, Commies, Punk Rock, The Arts, Tyranny