Paul Gauguin's Two Tahitian Women (1899)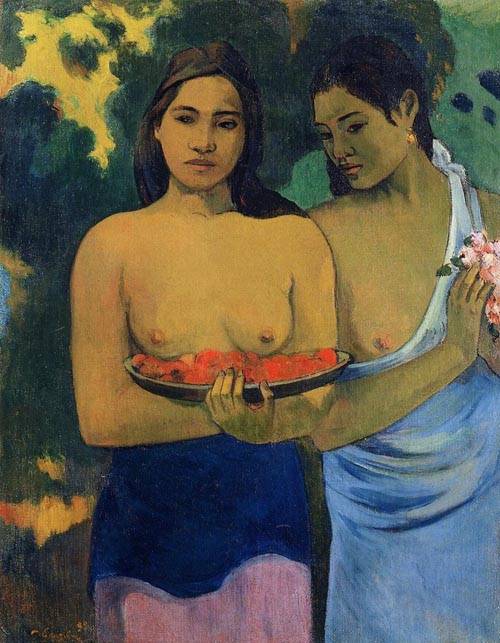 "This is evil!" shouted the female perp in this incident —
National Gallery visitor attacks Gauguin painting, officials say
. "She was really pounding it with her fists," an eye-witness said. "It was like this weird surreal scene that one doesn't expect at the National Gallery."
Paul Gauguin
's
The Yellow Christ
(1889) and
Spirit of the Dead Watching (Manao tupapau)
(1892) are old friends of mine, housed as they are in my city's art gallery. About the painting above, a post at
Catholic Culture and Society
comes to mind —
Women in Art / as window into the soul of a culture.
Labels: America the Beautiful, Evil, Law, Paganism, The Arts, The Catholic Faith, The Eldest Daughter of the Church, The Fairer Sex, The Pacific