Blond-Haired, Blue-Eyed Brazilian Calls Sunscreen "Poison"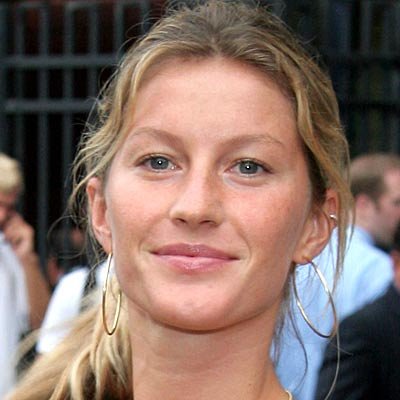 And, Dr.
Joseph Mercola
informs us, reportedly "refuses to use it on herself or her family because of the chemicals they contain" —
How Supermodel Gisele Bundchen 'Infuriated Cancer Experts'...
Coming from an ethnic German in the sub-tropics, it's hard not to believe her.
Never mind the fact that she "made the comments at the launch of her own organic skin care range," why pass up an opportunity to post a picture of a supermodel? That said, with my thing for brunettes,
Adriana Lima
is more my type. I also have to say that of the dozen-and-a-half or so countries I've visited, Brazil tops the list for girl-watching, with every hue in God's creation represented.
Labels: Brasil, Deutschland, Health, Race Matters, The Fairer Sex