Two North Koreas, Two Koreas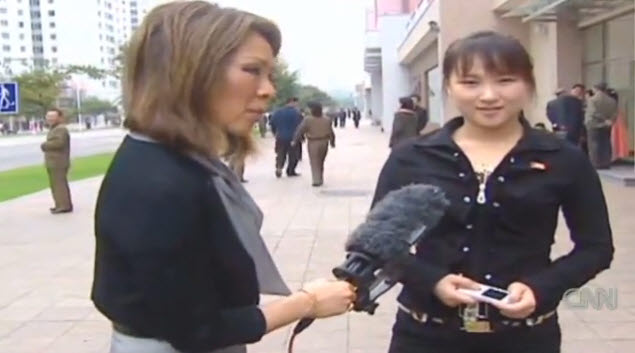 The above image is from a recent CNN visit to P'yŏngyang, the ones below from smuggled footage from a rural part of the country shown on South Korea's KBS —
북한 내 드문 모습 - CNN 영상 화제 - 초유스의 동유럽
. Asked why she was gathering "rabbit grass" and whether she was going to give it to rabbits, she answered that she was going to eat it herself.
Meanwhile, the
WaPo
's Jean H. Lee begins her report, "North Korea may be struggling to feed its people, but there was no shortage of mouthwatering options on the menu at our guide's favorite restaurant" —
A rare glimpse at a different side of North Korea
.
And I here I thought socialism was all about fair and equal distribution. Yet in the capitalist south, everyone eats.
Labels: Commies, Disasters, Food, Norks in the News, The Dismal Science